The BEST Holsters on the market for concealed carry!
At Muddy River Tactical we produce a full line of holsters including both kydex and leather options.  All of our products are custom made by hand in the U.S.A. to ensure you get the best quality product on the market!  We also use only the best quality materials available ensure all components stand up to a lifetime of use.
We are firearm enthusiasts ourselves and personally use all of our holsters.  This has given us a huge upper hand in creating the best holsters on the market.  We spend countless hours testing and designing our products to ensure they are worthy of putting our Muddy River Tactical name on!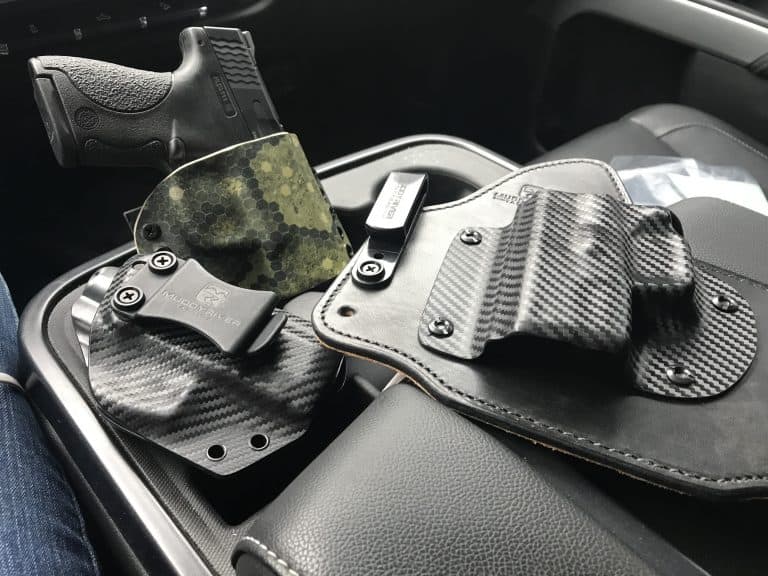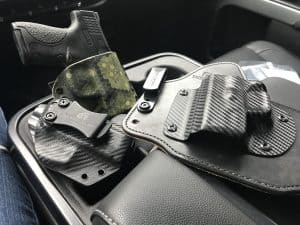 FAST Shipping!
The days of waiting multiple weeks or even months to receive your holsters are over from other companies!  At Muddy River Tactical we go above and beyond to make sure your order gets out to you fast.  Most orders will ship within 1-2 business days from our facility!
Customer Service
All too often now days, companies have absolutely zero customer service.  We pride ourselves in not only producing the finest holster on the market, but also the absolute best customer service!  We are here to help with anything and go out of our way to ensure you are always taken care of.  Our phones are forwarded even after normal business hours to ensure we can take care of any questions are customers may have.  Our emails are also checked and responded to multiple times a day, including on the weekends.  If you need anything at all please never hesitate to reach out to us at 816-457-4711 or email us at [email protected]