Our Soft Leather IWB Holsters are handmade to order and will fit your pistol like a glove.  These soft leather pistol holsters will make wearing even a full-size pistol comfortable.
The Best Pistol Holsters Are Made By Muddy River Tactical
We manufacture pistol holsters for the top brands, including Glock, Smith and Wesson, Ruger, Walther, Kimber, Colt, Sig Sauer, Springfield Armory, CZ USA, Beretta, Taurus, H&K, SCCY, Canik, and more.  Every pistol holster is handmade by one of our certified craftsmen and tested before it is shipped to you.  To make sure you are happy with your purchase every holster we make is backed by our lifetime guarantee. If you are ready to own the best pistol holster on the market then you have come to the right place.
All of our pistol holsters are handmade in the United States Of America.
Sign up for our newsletter and be the first to know about our newest products, conceal carry news, and other useful information.
Benefits of our Pistol Holsters
Benefits of Leather Holsters
Forms around your pistol becoming a custom carrier over time, allowing the perfect fit with added security
Conforms to you as you wear it so the more you wear it the more comfortable over time it becomes
Makes less sounds when you draw your pistol compared to other option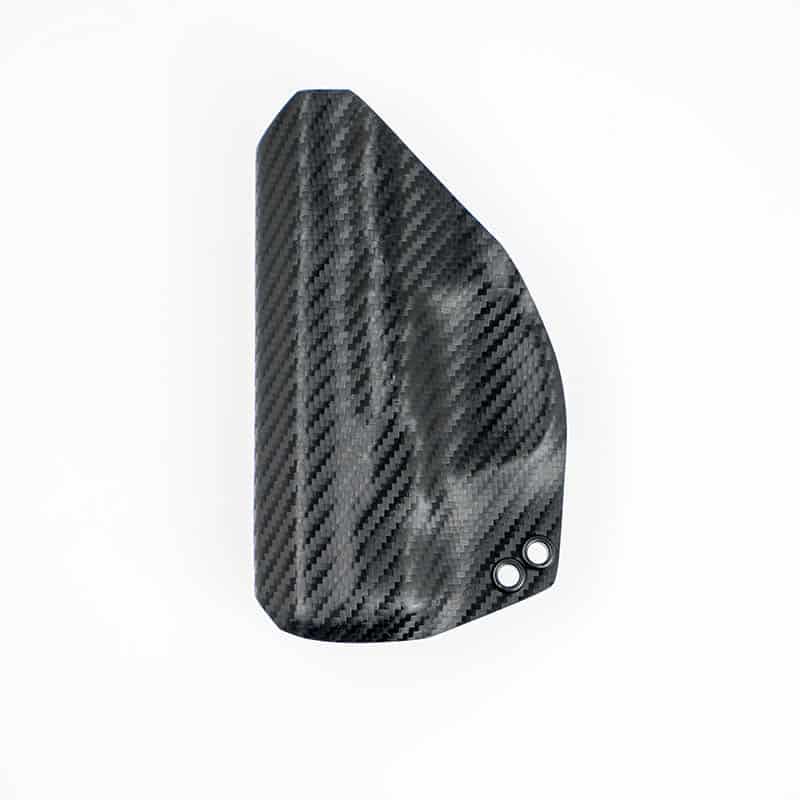 Benefits of IWB Kydex Holsters
Basically maintenance free
Doesn't collapse when pistol is drawn
Virtually indestructible
Positive Retention to secure pistol
Easily concealable in any situation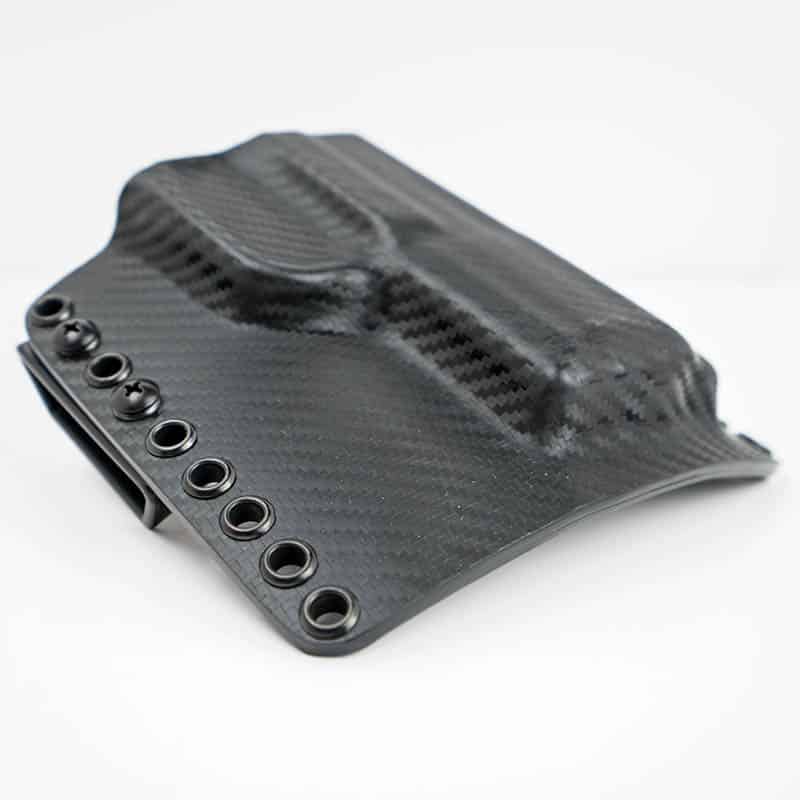 Benefits of OWB Kydex Holsters
Basically maintenance free
Doesn't collapse when pistol is drawn
Virtually indestructible
Contoured design to fit your body
Adjustable ride height and cant angle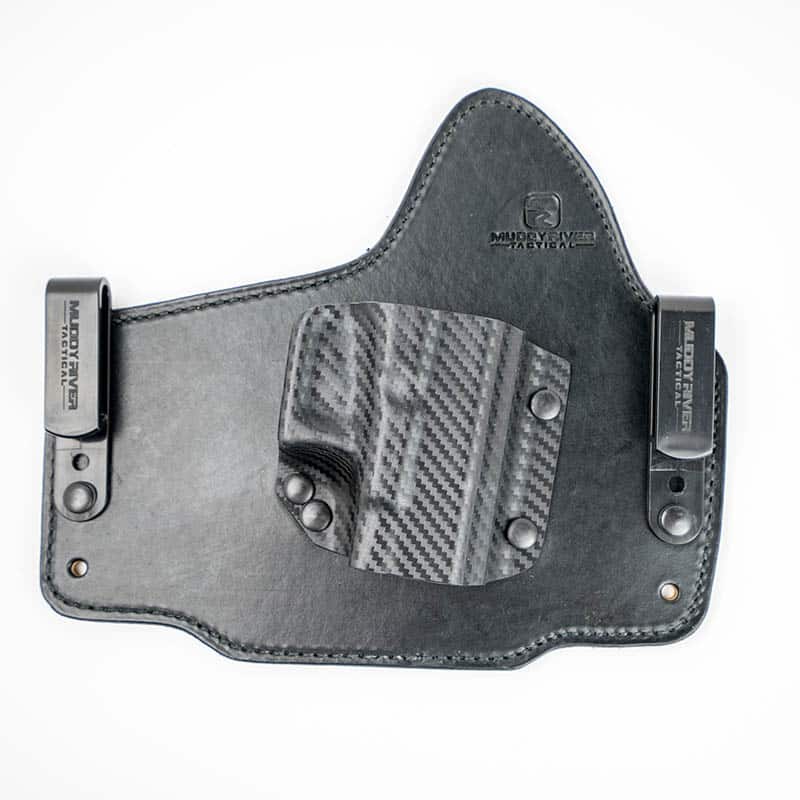 IWB Hybrid Holster Benefits
Extreme Comfort from the leather against the body
Spreads out the point of contact to the body
Holds on the body better because of dual clips
Easier than other holsters to conceal
Made in the U.S.A.
Handmade in the USA by our master craftsmen.
Lifetime Warranty
We back every holster with a no B.S. Lifetime Warranty.
Giving Back
We give back a percentage of all sales to various non-profits.
We offer a variety of custom Kydex options from a full selection of colors to specialty designs to make your holster unique.  On top of this, all of our custom Kydex pistol holsters have adjustable clips to make sure you get the most comfortable concealed carry holster on the market.
If you don't see a custom Kydex design that you like, please feel free to reach out to us as we have over 70 designs available but only carry a selection of them in our shop.  But not to worry, it only takes a few days extra to get the Kydex of your dreams.
Muddy River Tactical Blog
The Rohm and Haas Company first designed Kydex. They are a manufacturer that operated in the aircraft industry sector. In the later 1960's, manufacturers began to recognize that they could make Kydex polycarbonate sheets in various forms. By warming the sheets of...