OWB Kydex Holster
Our OWB Kydex Holster is custom molded to your exact firearm to ensure you get the perfect fit you and your firearm deserve!  100%  Handcrafted one by one by hard working Americans, for unmatched quality and personal touch!  With this attention to detail we believe these are the best Outside the Waistband Kydex Holsters on the market!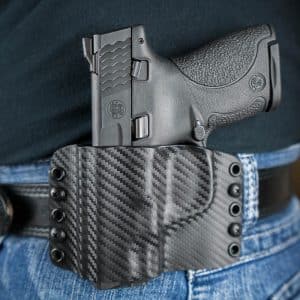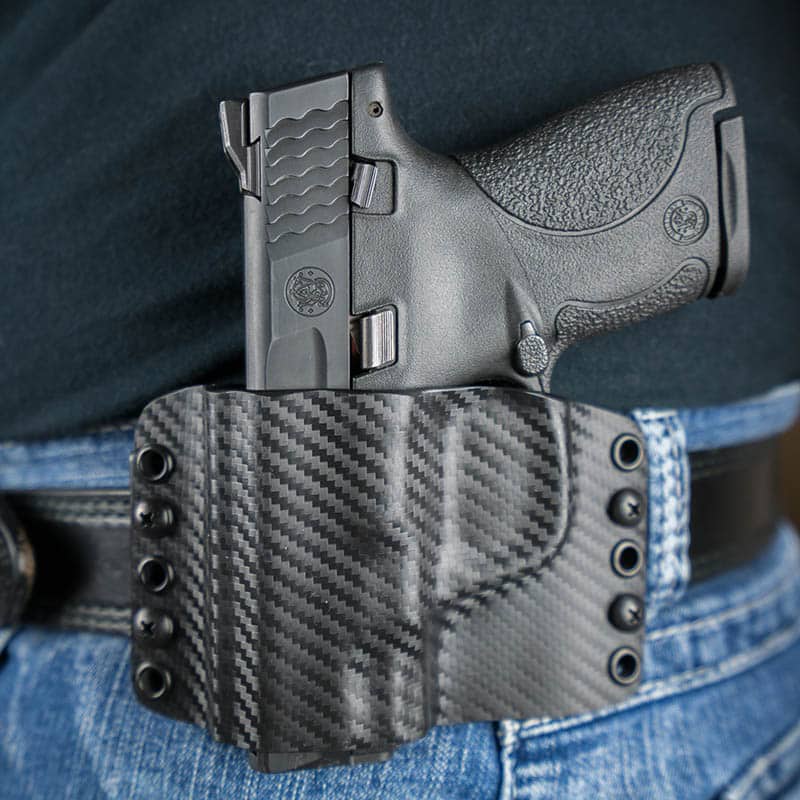 The handcrafted 0WB Kydex Holsters are guaranteed to fit your firearm perfectly!  We custom mold these to your exact firearm for a custom fit everytime! Our OWB Kydex Holsters have a curved design to contour your body. This contour not only adds to comfort but also the security of your firearm.  The belt loops on these holsters are universal and will fit belts from 1.5″ to 2″.  You can also adjust the Cant Angle as well as Ride Height by moving belt loops up or down on each side.
We offer these OWB Holsters with both open and closed bottom options.  The advantage of an open bottom on these holsters is that it does not trap dirt, dust, debris, etc in your holster.  These particles in your holster can lead to unnecessary wear on your firearm.
This holster is made from high-strength and durable .08 thickness KYDEX and provides for the most lightweight and comfortable carry on the market.  With many color options you can create a custom holster that fits you style perfectly!
Click here to our blog on why you should own a OWB Kydex Holster.