Our OWB Kydex Holster is custom molded to your exact firearm to ensure you get the perfect fit you and your firearm deserve! 100% Handcrafted one by one by hard working Americans, for unmatched quality and personal touch! With this attention to detail we believe these are the best Outside the Waistband Kydex Holsters on the market!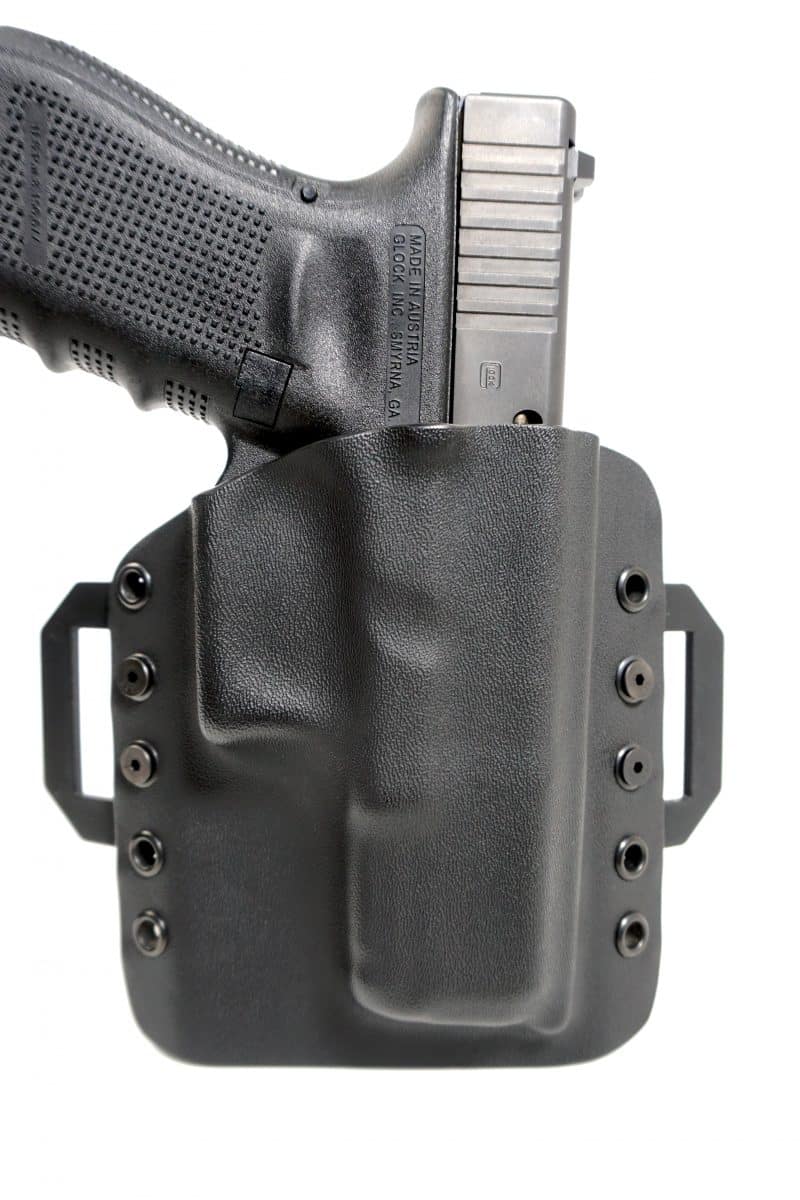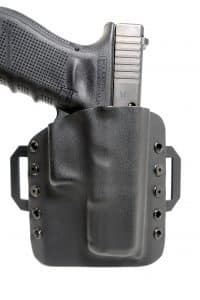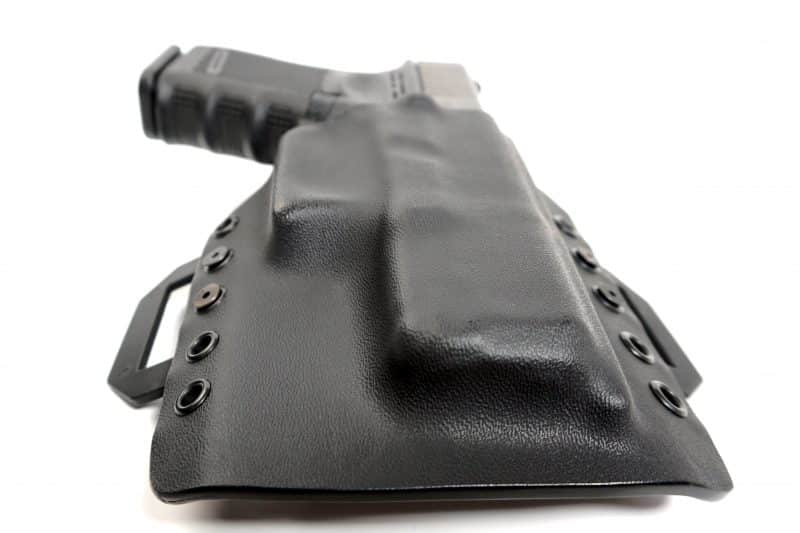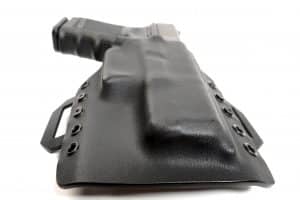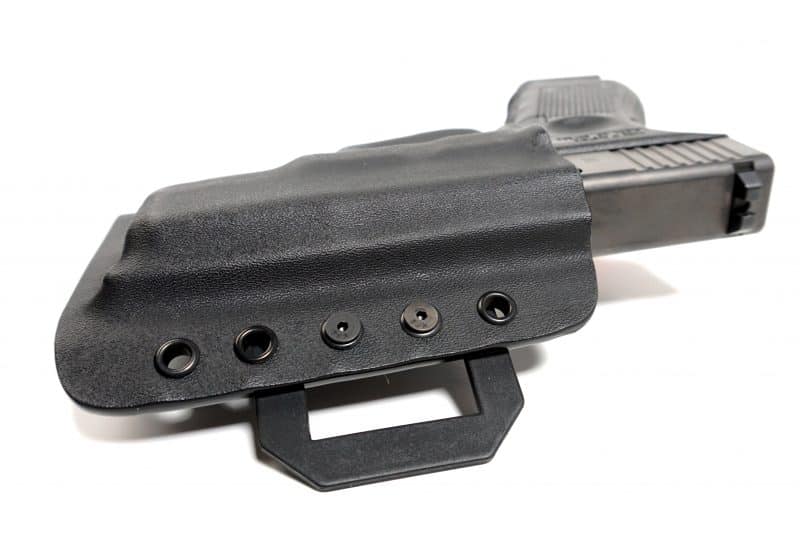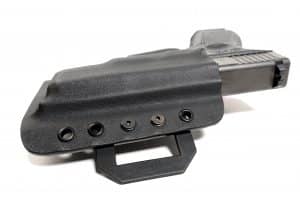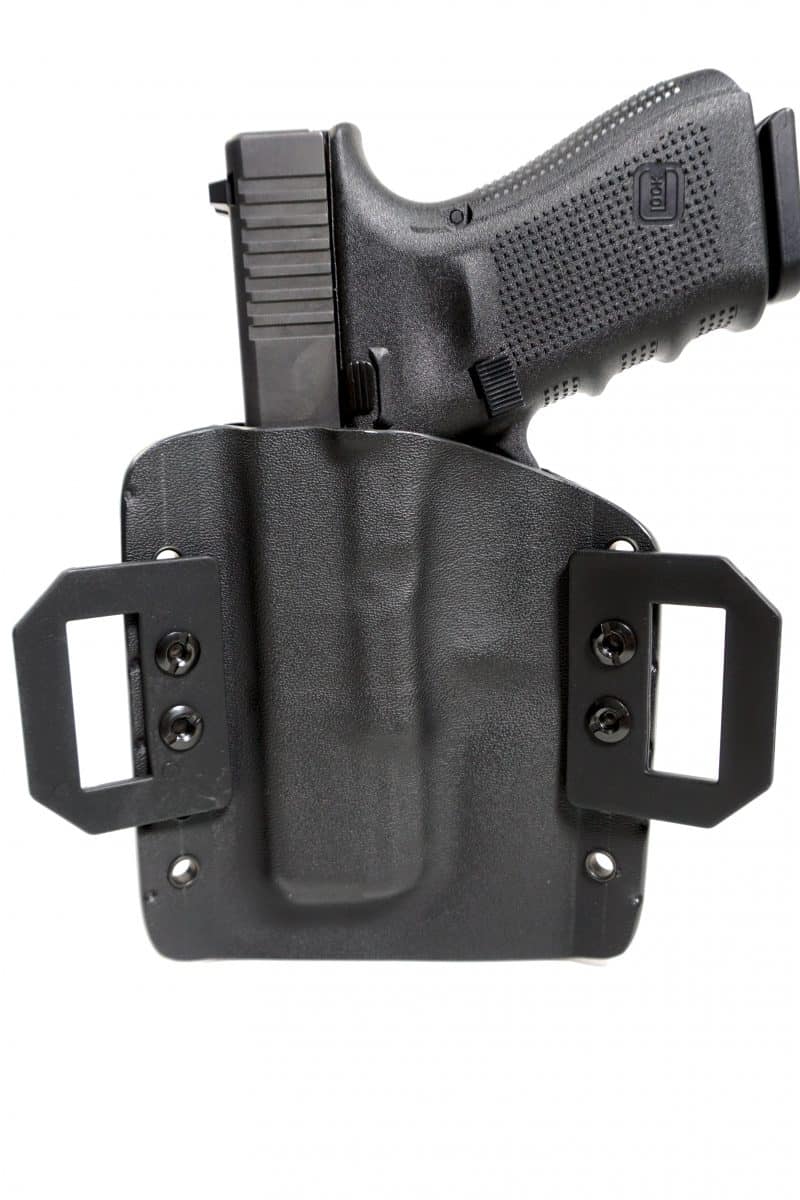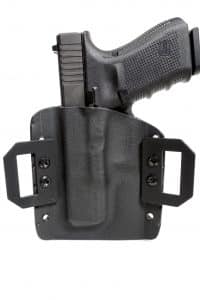 Are you looking for the best OWB Kydex Holster on the market? Well, the search is over, because at Muddy River Tactical our Outside the Waistband Kydex Holster will be the last OWB Kydex Holster you will ever need! Our holsters are handcrafted in the USA by hard working American Workers! Your OWB Kydex Holster will be custom molded to your exact firearm. This guarantees a holster that fits and secures your firearm perfectly! Furthermore, by custom molded to our exact specifications of your firearm, you get a holster that is thin and comfortable! The custom fit will give you the perfect retention on your firearm to keep it fully secure. All while maintaining a easy and smooth draw. Some addition features of this OWB Kydex Holster include:
OWB Kydex Holster Features:
. Curved Design to Contour your body for a Comfortable and Secure fit.
. Fully Adjustable Cant Angle. Everyone likes to carry in different positions and angles, so with our adjustable cant angle you can adjust to fit YOU! To adjust the cant angle you simply move the belt loops on either side of the holster up or down. This can also adjust your ride height on the holster as well.
. We only use top quality .80 kydex to ensure a holster that will last a lifetime. This kydex thickness provides a sturdy holster that will not collapse, for easy re-holstering. However, it is thin enough that you do not sacrifice comfort or add bulk to your OWB Kydex Holster.
. These holsters only weight a couple ounces, so they add no weight or bulk to your set-up!
More options
. The belt loops that come standard on your OWB Kydex Holster will accommodate belts from 1.5″ – 2″. This gives you the versatility to use this holster in many situations and with different belts if the situation calls for it!
. We also give you the option to UPGRADE your belts loops to pancake style loops. These loops fit 1.5″ belts and allow the holster to ride closer to your body. If you upgrade to these belt loops, you will still get the standard belts loops as well!
. We have over 40 color options to allow you to give your OWB Kydex Holster a custom look just right for YOU!
Value
. Best Value in the Industry – We are not the cheapest holster, but far from the most expensive. However, we are the best quality and constructed holster on the market. We have developed special systems in our production that have allowed us to build the BEST quality Outside the Waistband kydex holster on the market and give you the most bang for your hard earned money!
. All OWB Kydex Holsters will ship from our facility within 1-3 business days! No longer do you have to wait 3-4 weeks to get a custom holster. Our production systems allow us to create the highest quality holsters and get them to you QUICKLY! If you are going to allow us the opportunity to earn your business, we owe it to you to get your holster to you ASAP!