Our IWB Leather Holsters are handcrafted one at a time from start to finish by our leather artisans.  Our Leather workers have generations of experience, which allow us to create the best IWB Leather Holsters on the market!  These holsters are all made in the USA and backed by our No B.S. Lifetime Warranty.  If anything should EVER happen to your holster, simply give us a call and we will either fix it or replace it FREE of charge!  You can also check out our video on our Lifetime Warranty by clicking here!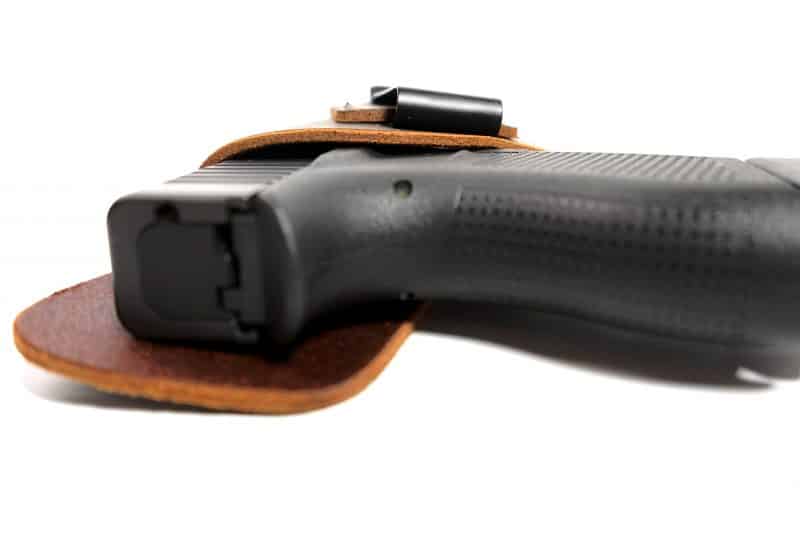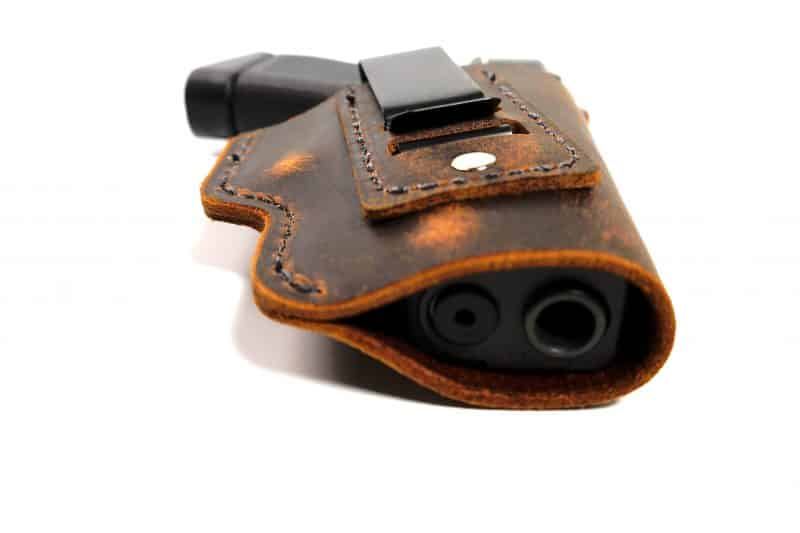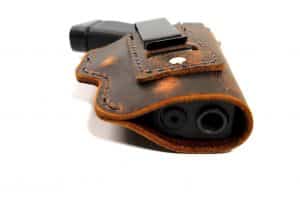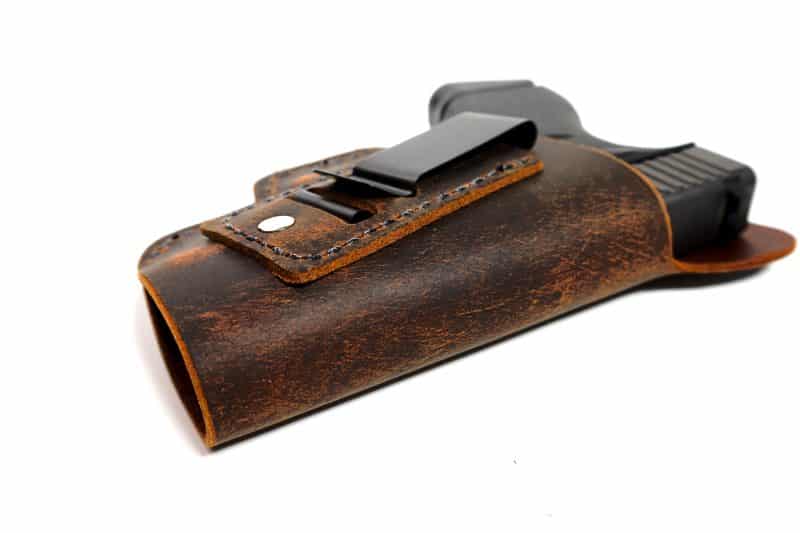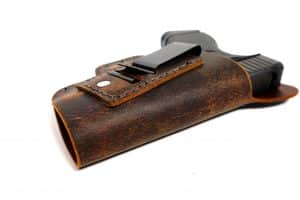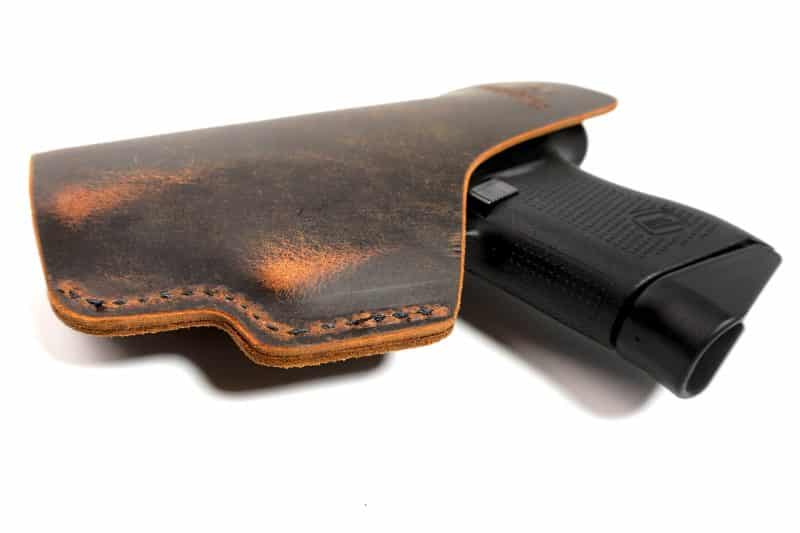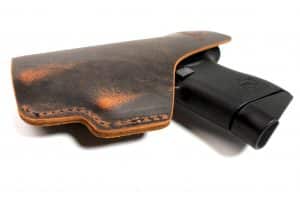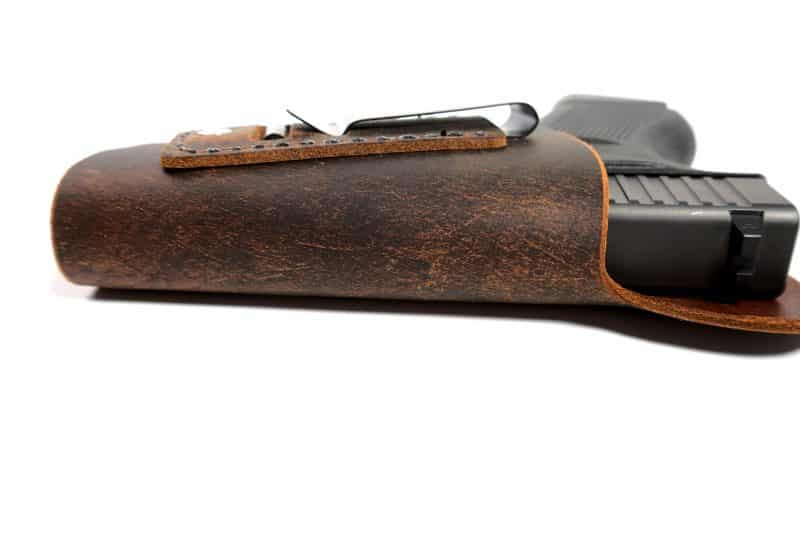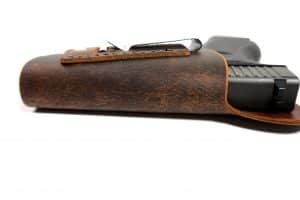 Top Quality Leather
Our Leather of choice for our IWB Leather Holsters is 100% Natural Water Buffalo Hide.  Water Buffalo Leather has many properties that allow it to easily make the best IWB Holsters in the world.  The natural oils in the leather makes it very soft to the touch, which makes wearing inside the waistband super comfortable.  The oils in the leather also eliminate the cracking and weathering that typically occurs in steer hide leathers.
Full Sweat Shield
We custom make our Inside the Waistband Leather Holsters with a full sweat shield to protect your firearm and your body.  This will keep the sweat off of your firearm and also greatly add to the comfort of your IWB Holster.
IWB Leather Holsters, which ones is right for you?
We get many questions about our Soft Leather vs. Tuckable Leather Inside the Waistband Holsters.  Simply put the Tuckable Leather Holster is the upgrade version of the soft leather.  Read our Blog on which holster is right for you by clicking here!