At Muddy River Tactical we make a full line of IWB Holster to fit all needs and applications.  We make Leather IWB Holsters, Kydex IWB Holsters, as well as Hybrid IWB Holsters.  All styles have there place for certain people and at certain times or situations.  We will highlight some of the pros and cons of each style below so you can be sure to pick the holster that is right for YOU!
Leather IWB Holster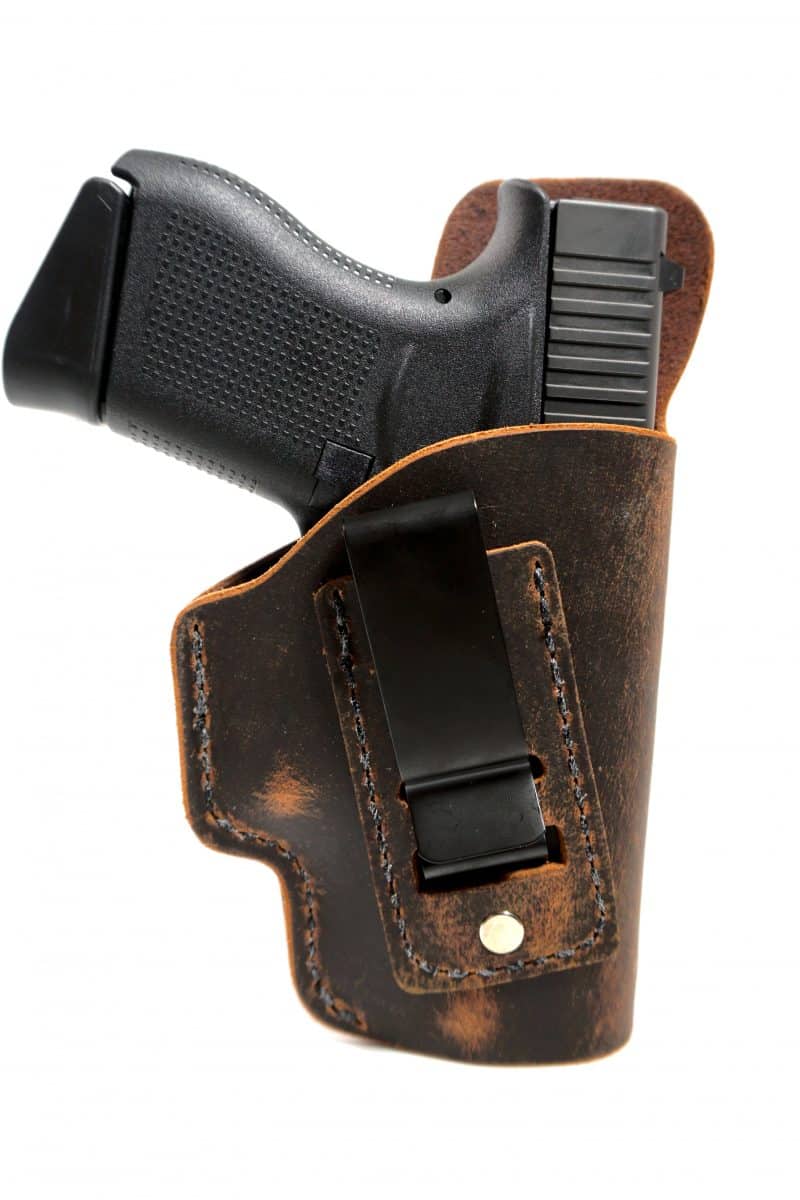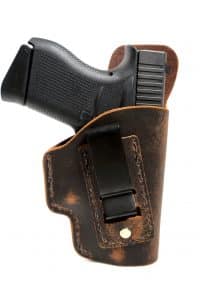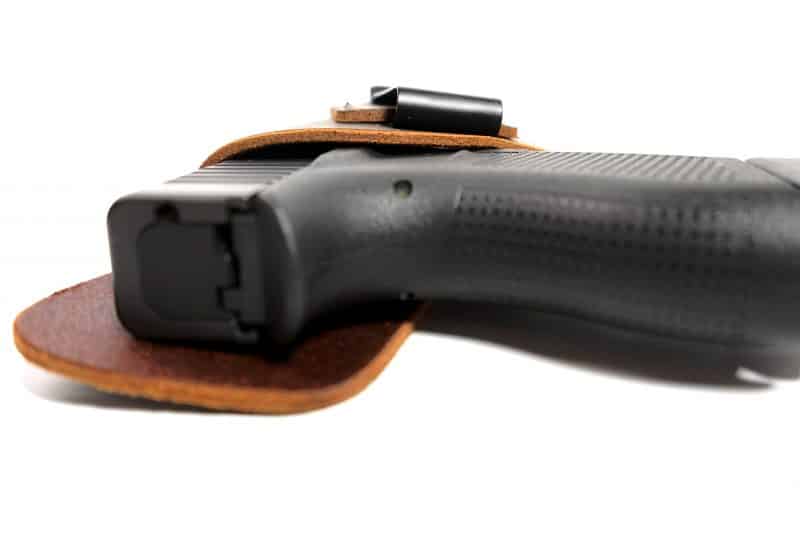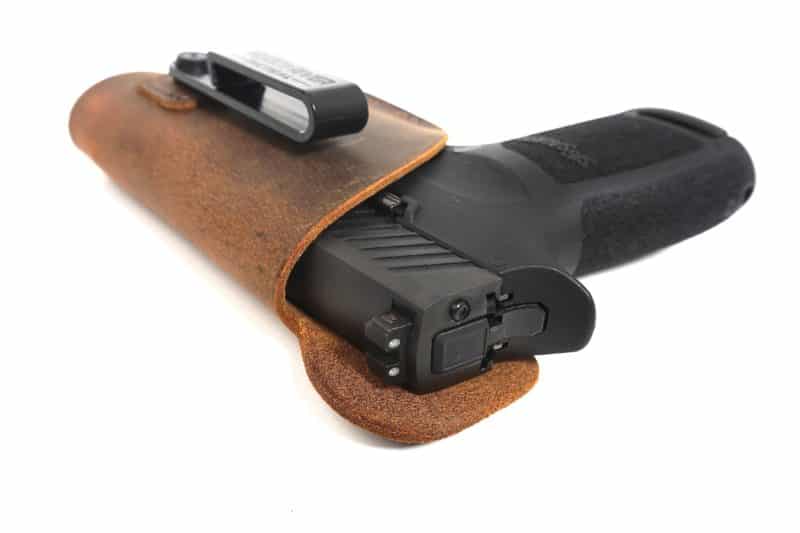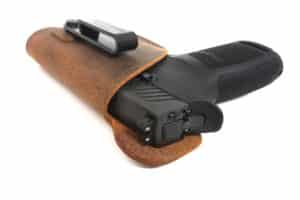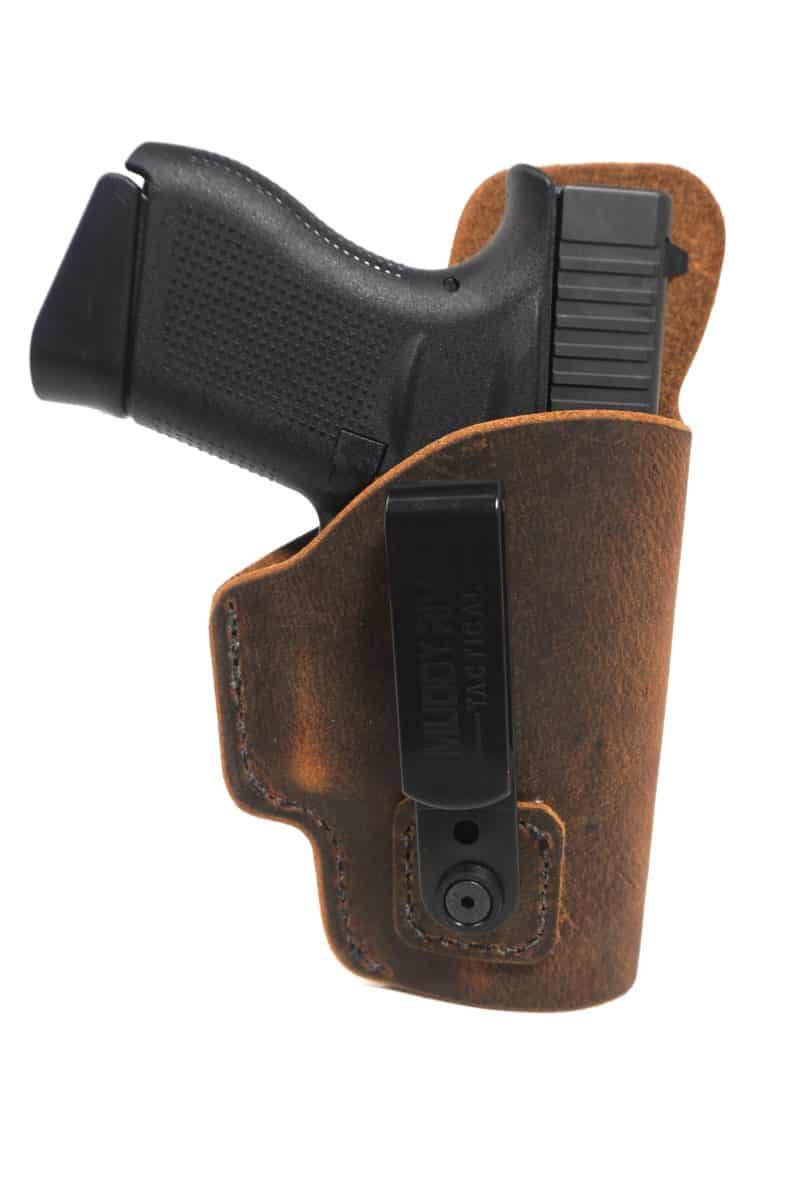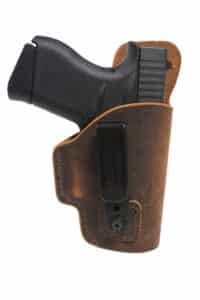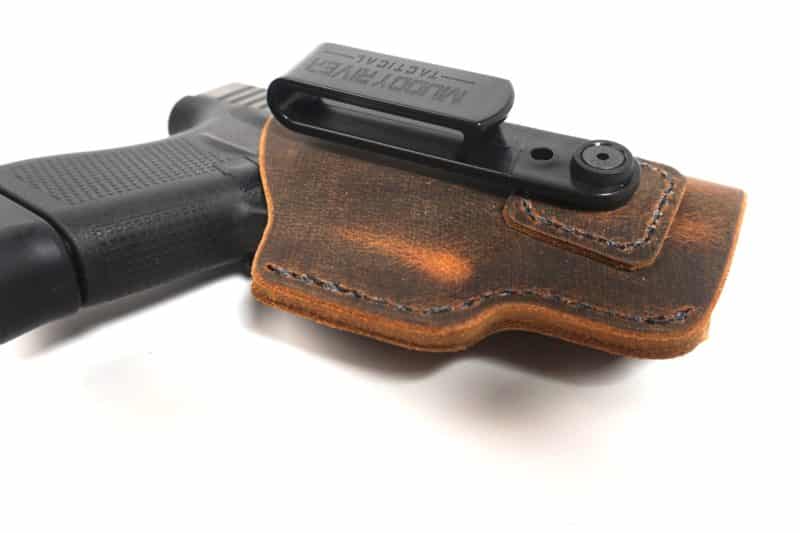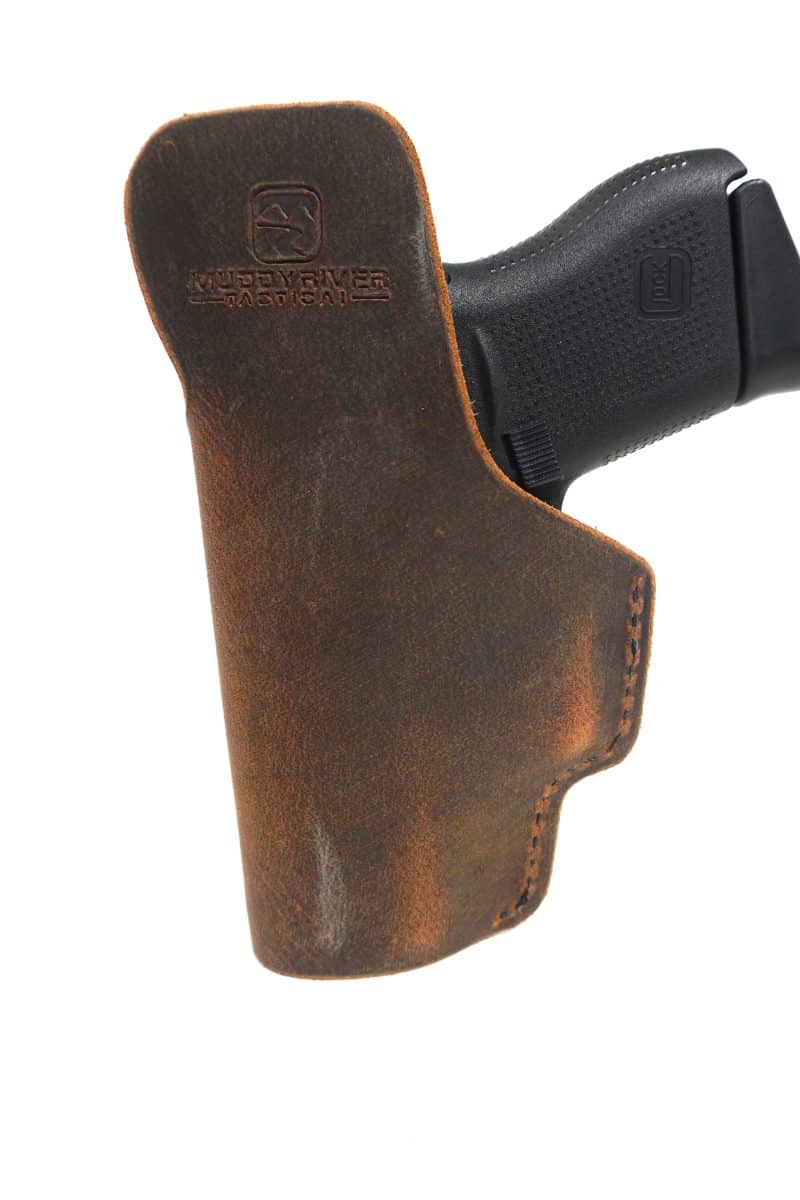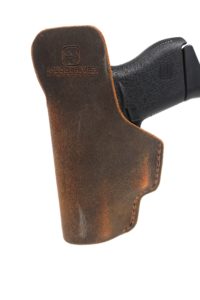 Made from 100% Natural Water Buffalo Leather our Leather IWB Holster are made for comfort!  Water Buffalo Leather has natural oils and properties that make them soft feeling to the touch.  While being soft and comfortable this top quality leather will last a lifetime when cared for properly.  We make two styles of Leather IWB Holsters, the soft leather and the tuckable leather holster.  Both styles have a full sweat shield to protect your firearm from your body.  This dramatically adds to the comfort of these holsters.
These holsters are made so that they will break in not only to your firearm, but also your body.  Everyone has a different body shape and structure so this allows the holster to accommodate your body and situation.  There is no work needed in the break in process.  All you have to do is put your firearm in the holster and begin wearing it.  Within 2-3 days it will mold and contour to the firearm and you so the perfect fit you are looking for!
Click Here to Learn More about our Inside the Waistband Leather Holsters
Kydex IWB Holster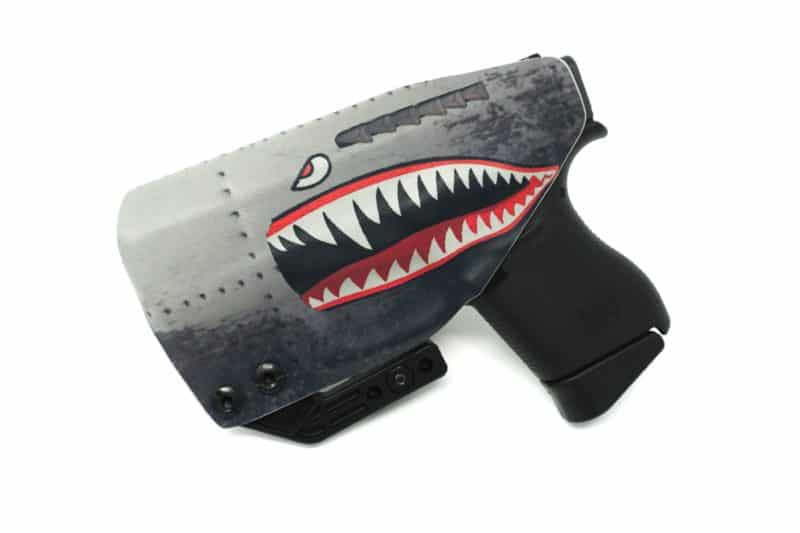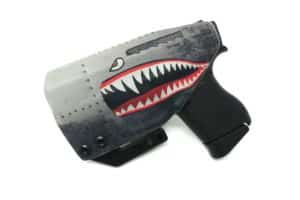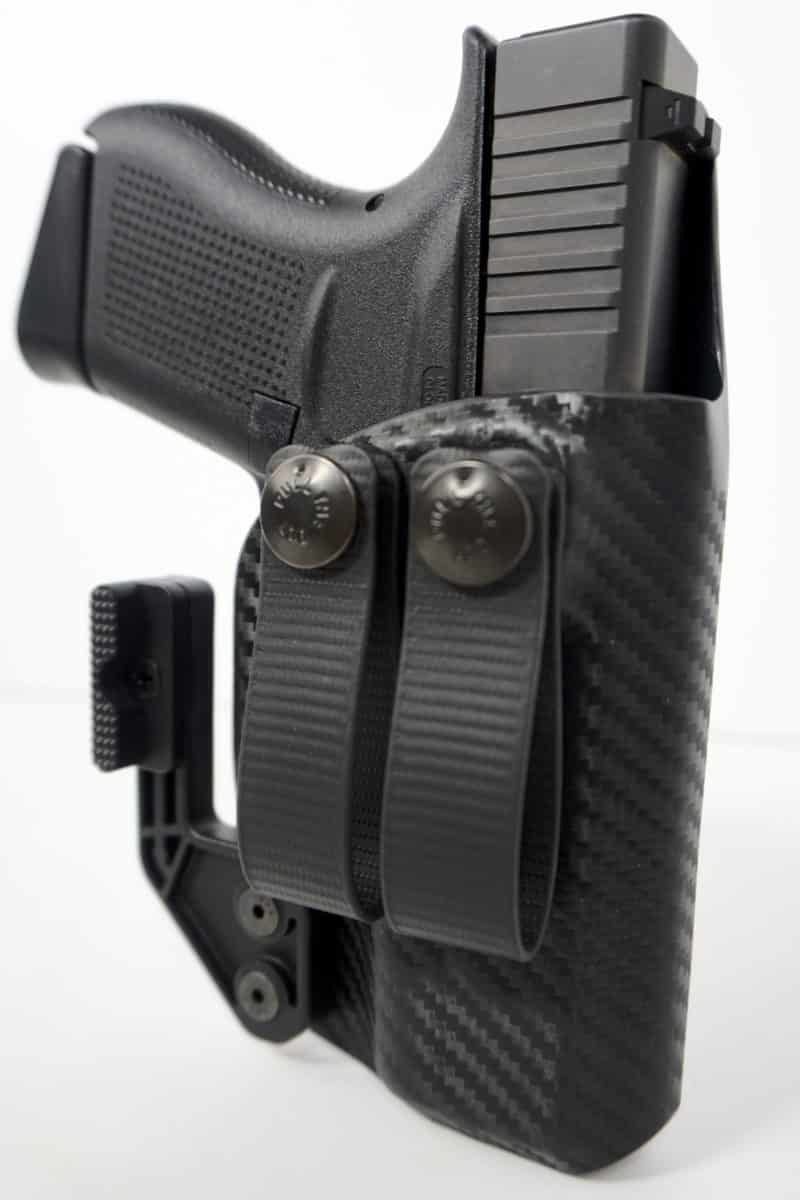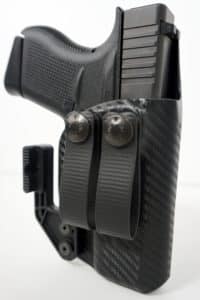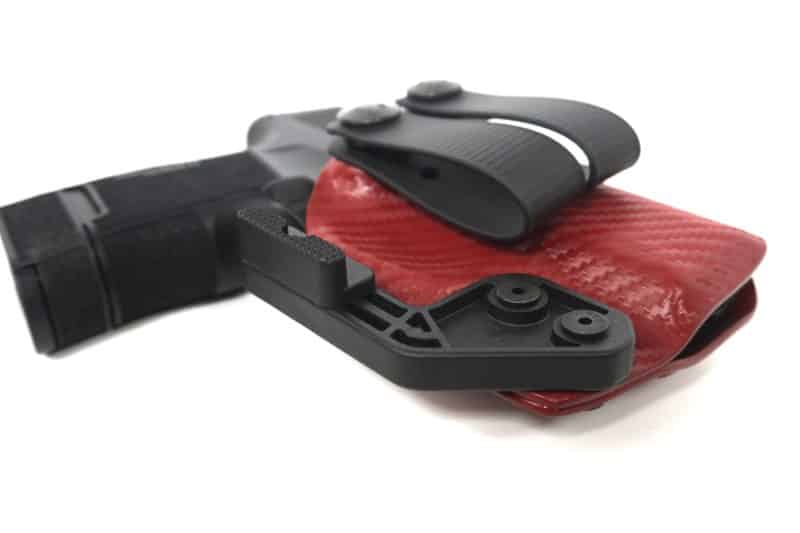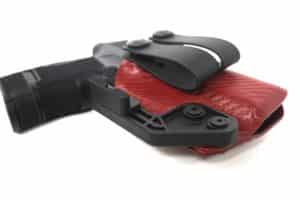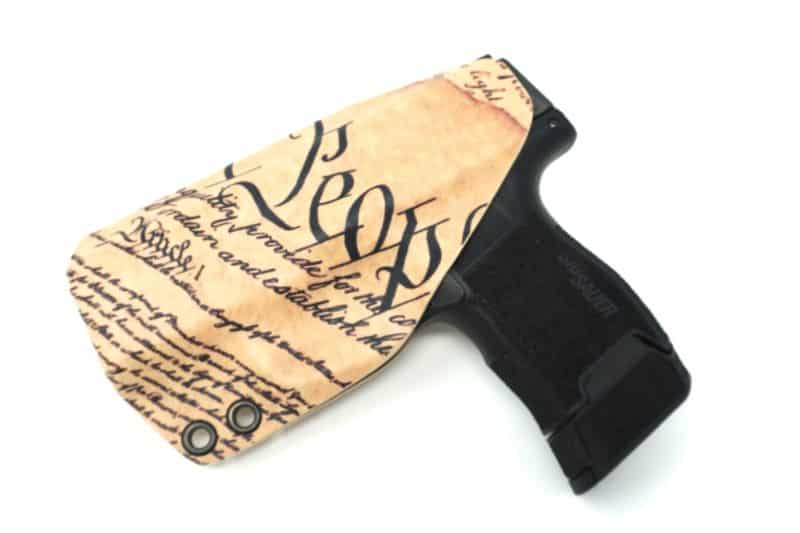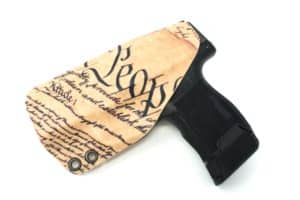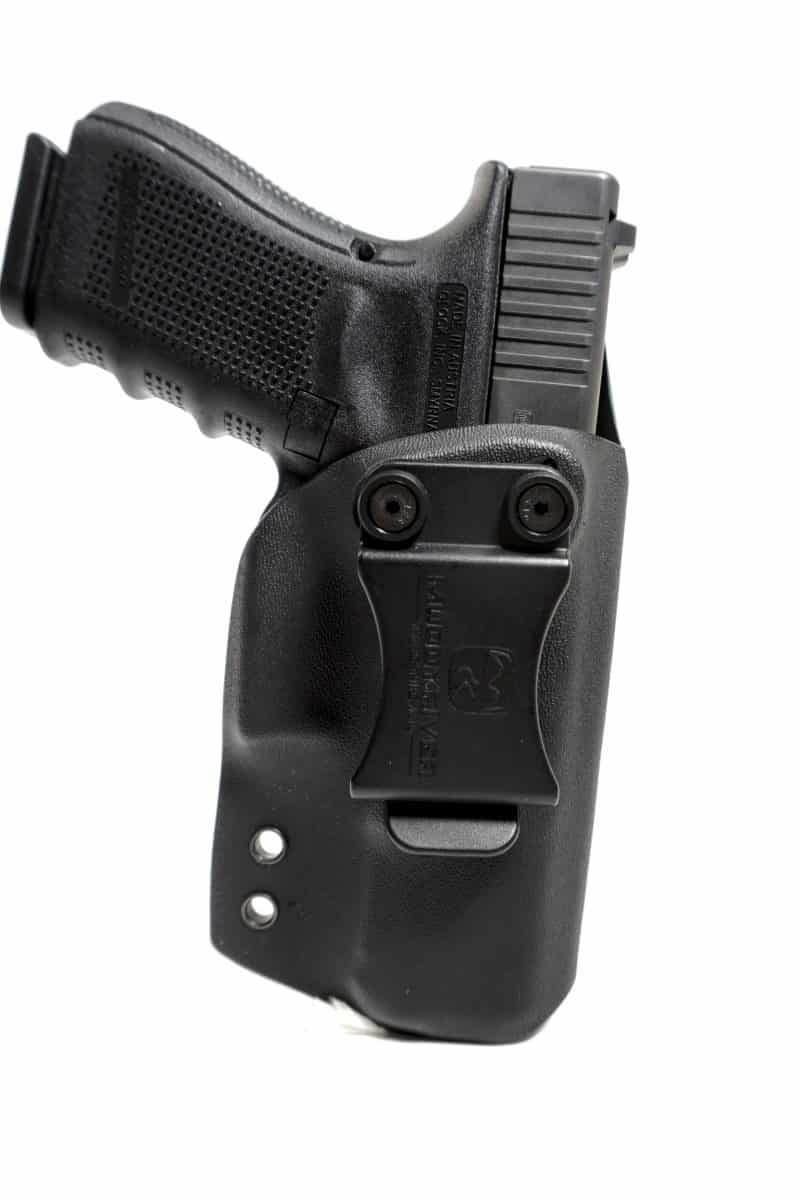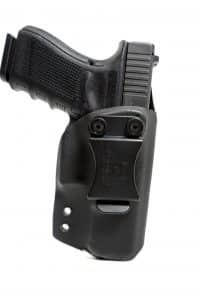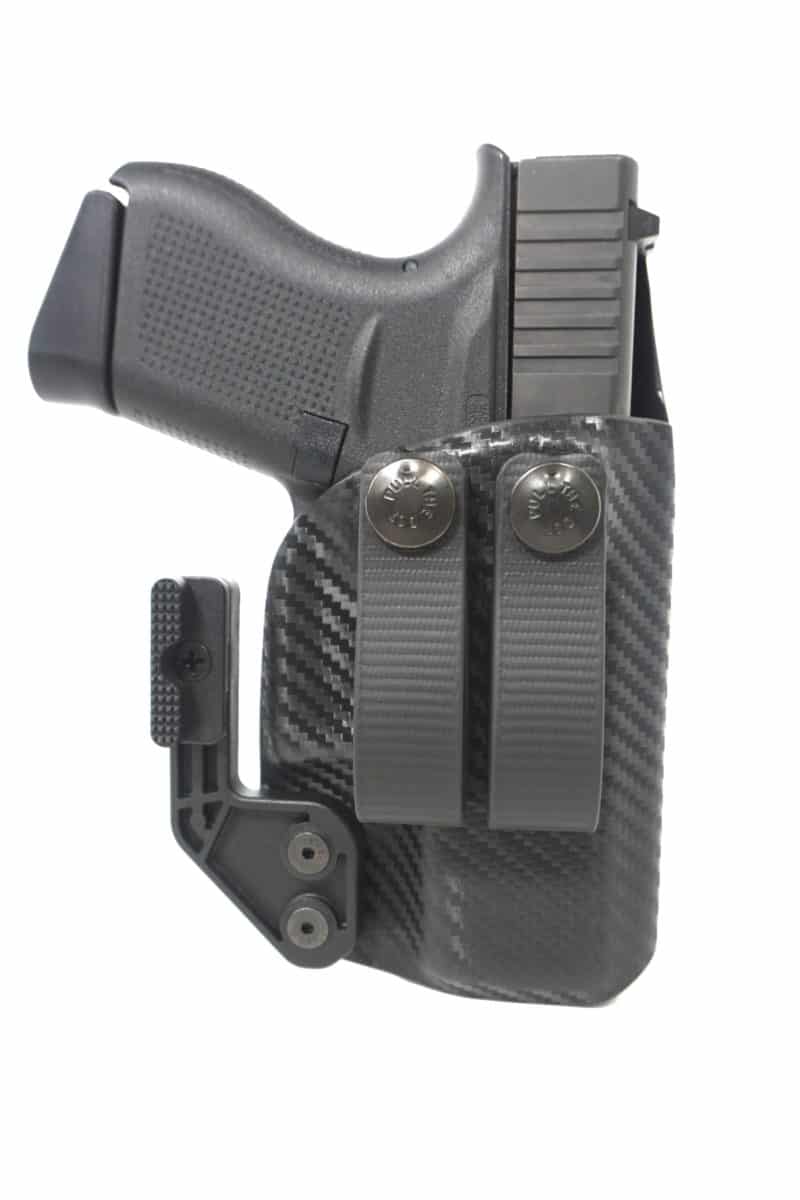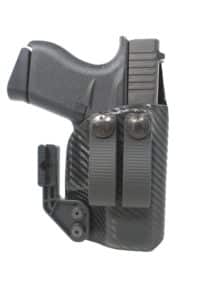 Our Kydex IWB Holsters are Custom Molded to your specific firearm to guarantee a perfect fit every time!  We use top quality .80 kydex that is build to last a lifetime and is offered in over 50 color options.  We also give you the options of choosing your belt clip and the ability to add a claw.  The claw is an attachment that aids in pushing the grip of the firearm closer to your body.  This eliminated printing and dramatically increases the ability to conceal your firearm on most people.   The advantage of kydex holster is the positive retention on your firearm to secure it into the holster.  The other big advantage to kydex is that it stays open even when firearm is removed.  This makes re-holstering your firearm fast, easy, and effortless.
Hybrid IWB Holster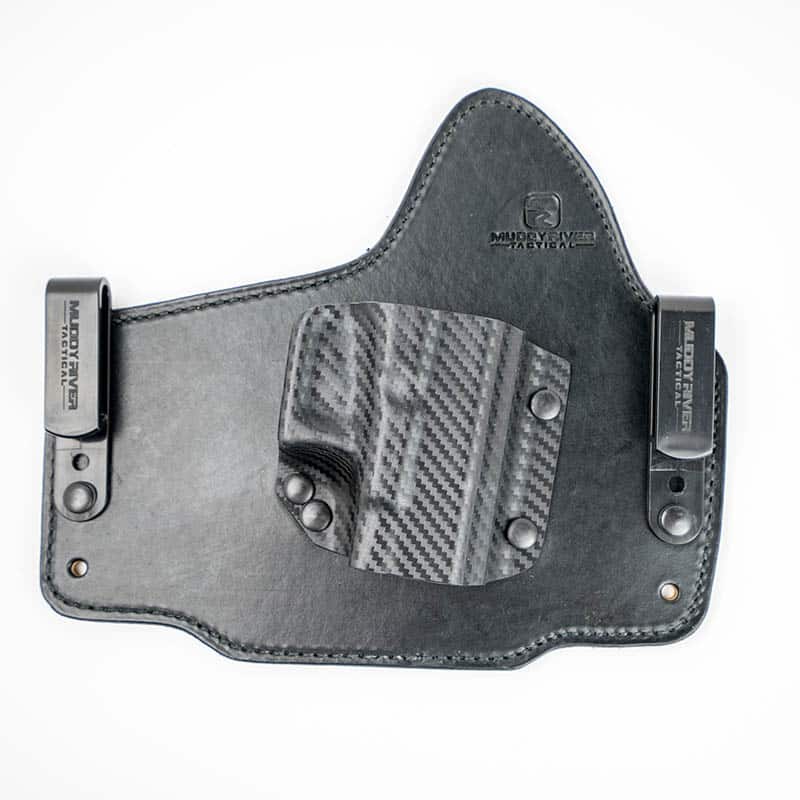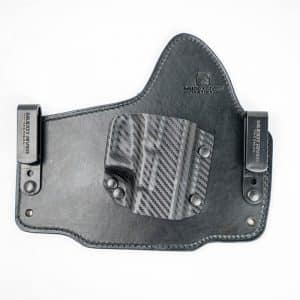 A Custom Molded Kydex Shell blended with a Leather Backing creates our Hybrid IWB Holsters.  The kydex shell gives you the retention of kydex when wearing the holster.  Then add the leather backing to give you the comfort of leather.  Hybrid Holsters are designed to be worn in the 4-5 o'clock position exclusively.  The break in time if roughly a week, however once broken, it is hard to beat a Hybrid Holster!